Interested in joining the HRPro Team?
Our mission is simple. To help organizations take better care of their people. We accomplish this by providing a level of personalized service that is unique to the small and midsized market space. We deliver on our promises with hard work, being client focused and having a sense of humor! If you want to work with an awesome team and an award-winning company, this may be the company for you.
If you are interested in being part of our team, contact us, or click the link(s) below to view our current openings.
An Award-Winning Team
HRPro is proud to be the recipient of the following recognitions. Many of these awards are especially important to as they are voted on by our own employees.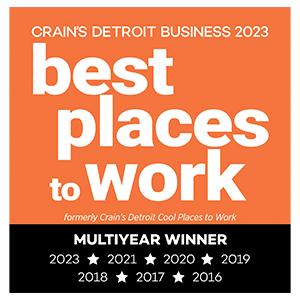 HRPro Wins Top 100 on Crain's
Best Places to Work in Southeast Michigan
Each year Crain's Detroit releases its "Best Places to Work in Southeast Michigan" award winners. Employers must provide details on company history, benefits and policies. Then the employees are surveyed to find out if they feel they are engaged and supported in the company. Employee responses account for 75% of the final ranking, so for this we are especially grateful.
This award is especially important to us as it is voted on by our employees. We already knew we had some of the coolest employees in Michigan and this award makes it official! It is our mission to help organizations take better care of their employees. This is not just our mission but our mantra. One we practice every day. This award strengthens our commitment to our employees and to our clients.
HRPro Named One of the Best and Brightest
Companies to Work for in The Nation
We are proud to be the recipients of this award. This award validates what we already knew, that not only is our organization one of the best and brightest to work for, we also have a staff of some of the best and brightest in the nation and are excited to share this award with them. We are a company that strives to create a fun, collaborative culture and we are truly grateful to be recognized for that.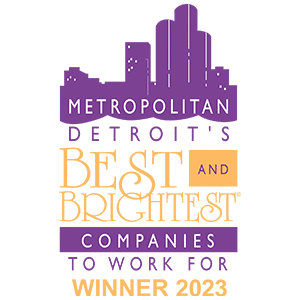 HRPro Named One of the Best and Brightest
Companies to Work for in Metro Detroit
Every year companies throughout Metropolitan Detroit compete to be named one of "Metro Detroit's Best and Brightest Companies to Work For®." Only companies that distinguish themselves as having the most innovative and thoughtful human resources approach can be bestowed this honor.
Kristopher Powell, CEO and President of HRPro says "this award proves what he already knew, that his employees are some of the best in the area and together form an amazing team."

HRPro Recognized as a Michigan Economic
Bright Spot by Corp! Magazine
Each year, Corp! Magazine awards those Michigan based businesses that continue to exhibit growth, expansion and innovation. This year, HRPro is proud to be recognized as one of this year's Corp! Magazine "Michigan Economic Bright Spots" for our continued growth and innovative approach to both HR and Benefits Advisory and administration.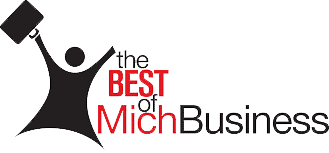 HRPro is a Best of MichBusiness HR Wizard Award Winner
The "BEST of MichBusiness" awards program is dedicated to one thing – recognizing those companies and individuals that make Michigan a top-notch place to do business. HRPro is proud to be included as a winner in this year's HR Wizard and Partners category.