Are you feeling overwhelmed by all of the HR tasks? Don't struggle alone.
Managing HR practices can be complex and overwhelming for any business. From attracting top talent to retaining and developing employees, HR is crucial for the success of your organization.
We understand that HR requires active problem-solving, strong interpersonal relationships, and dynamic decision making all while maintaining attention to compliance changes and everyday tasks. That's why we're here to help. 
Schedule your online Strategic HR Roadmap Session with HRPro today and let us help you navigate the complexities of HR practices, so you can focus on growing your business. 
 Areas we will focus on:

Attract – Find and hire the right employees for your organization
Onboard – Smoothly integrate new employees into your company
Engage – Increase employee satisfaction and commitment
Develop – Invest in the growth and development of your employees
Reward – Recognize and reward the achievements of your employees
Retain – Keep top talent within your organization
Unleash the Potential of Your Business with HRPro's HR Roadmap Session.
Are you tired of the overwhelming and complex HR practices that slow down your business's success? HRPro can help. For a small one-time investment of $497 (valued at $1500), our team of experts can review your current route and build you a custom HR Roadmap.
The process is simple: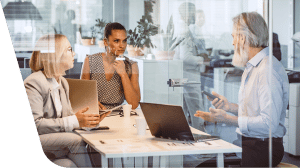 Secure your session online: Schedule a convenient time that fits your schedule for a 1hr 30min virtual meeting
Participate in an active, engaging journey into your HR reality 
Connect with our team to review your report (a PDF file will be provided)
Walk away with practical suggestions and recommendations to improve your HR functions 
This report will detail any roadblocks between you and success, ensuring that you understand how to make smarter business decisions and reach your destination efficiently and stress-free.
Don't let complexity slow down your success. Invest in HRPro's HR Road Map and take control of your HR practices.
Not sure if this session is right for you? Schedule a quick Discovery Call to find out.