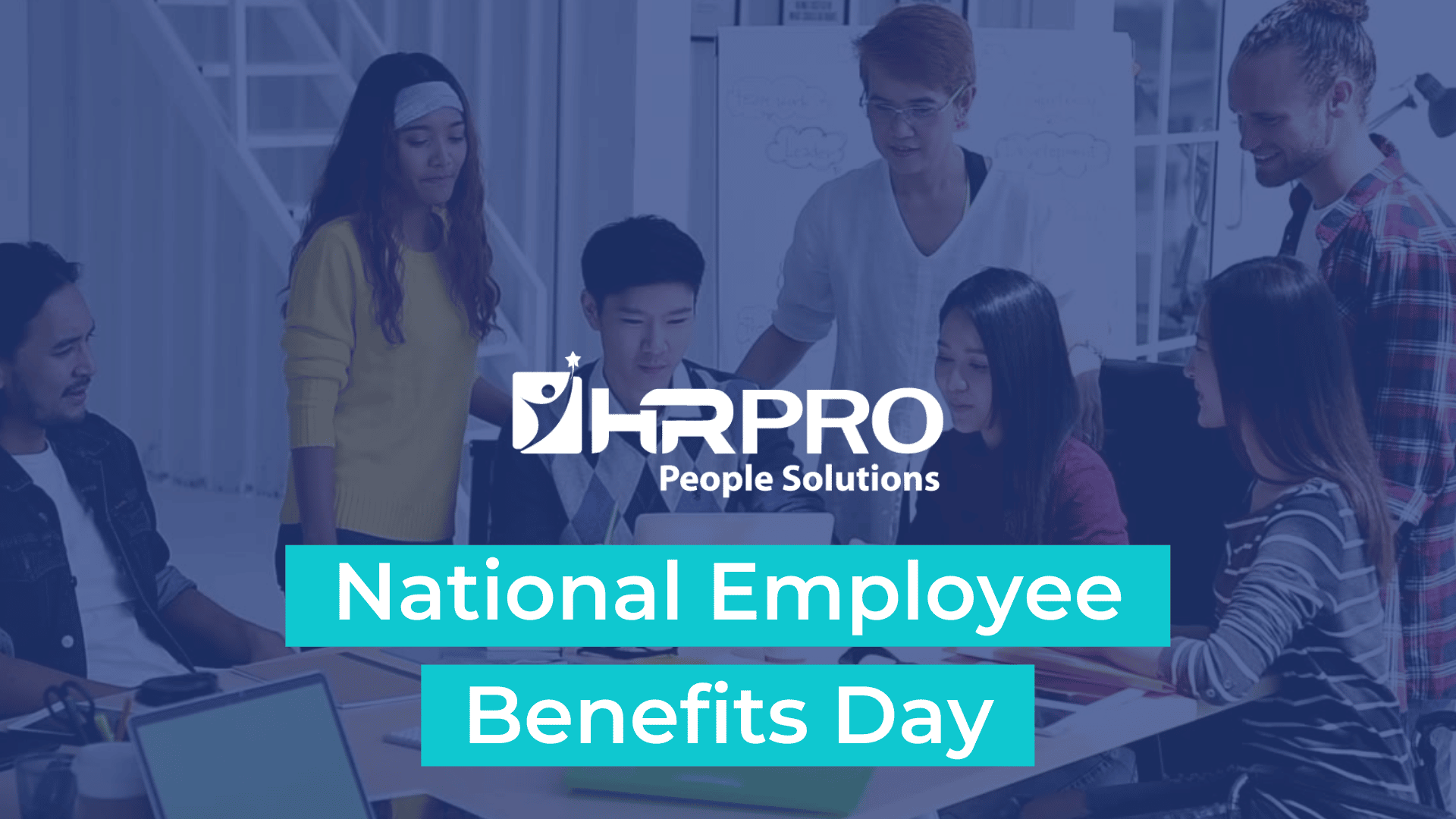 It is National Employee Benefits Day and we are excited to celebrate!
Offering attractive and affordable benefit options is a crucial strategic step for your business to hire and keep your employees happy! Demands for benefits are changing fast and here is what your employees want today!
According to a recent jobs report from the U.S. Bureau of Labor Statistics, the unemployment rate in 2022 edged down to 3.8 percent, and job growth was seen in many industries.
This is great news for job seekers but if you're an employer, you need to be and stay as competitive as possible to attract and keep the best talent. This is why it is important to prove quality benefits to your employees through several means. Here is a list of benefits you might have not yet considered:
Apps, podcasts, gym memberships

, and educational programs that help employees live healthier lives and often reduce their healthcare costs

Continuing education

, online training memberships, company-wide soft skills education, job-related industry seminars or webinars, etc.

Create 

high-performing teams

 in a remote or hybrid environment using the most recent technology available

College saving accounts

, educational assistance plans or matched employee college savings plan contribution

Pet insurance

, pets at work, "pawternity" leave or bring a puppy to work program via a local shelter

Meditation / mindfulness training, 

mental health coverage

 or even quiet communal spaces

CPR and first aid training

, disaster recovery services, identity theft insurance

Employee / family outings

, child-care subsidies or on-site care, cash gifts for marriage / baby

Free lunch every once in a while, 

unlimited coffee / tea service

, healthy snacks

Telemedicine access

, on-site massages, standing, treadmill or stationary bike desks

Other 

creative ideas

 include: game day, BBQ party, escape rooms, surprise trips, paid volunteer work, sabbatical, or even home cleaning services

And why wait? Offer 

reducing benefits waiting periods
To Get Started:
If you wonder, where do I even start? It is easy! You can survey your employees and see where the loopholes are in the benefits, let them vote on the benefits they want and vote out what they do not use. You can implement it yourself or we can help you do it via our HRPro HR Consulting Services. Most of the benefits that are not so traditional fall under Lifestyle Spending Account (LSA).
What Is Lifestyle Spending Account
A Lifestyle Spending Account is where your employer sets money aside for you to use on eligible expenses related to physical, financial and emotional wellbeing. This benefit meets the needs of everyone, no matter your stage of life, age or circumstances and is designed to improve your overall well being or lifestyle. Think of it like a bonus set aside for you and dedicated to the expenses or experiences you value most.
Examples of Eligible Expenses
Physical Wellness
Financial Wellness
Emotional Wellness

Athletic equipment and accessories
Exercise equipment
Gym, health club, spa and fitness studio memberships
Fitness classes (yoga, Pilates, spin/ cycle, dance, etc.)
Lessons (golf, swimming, tennis, dance, etc.)
Personal trainer
Fitness trackers
Entry fees (marathons, leagues, etc.)
Passes (ski, snowboard, golf, swimming, etc.)
Nutritional supplements

Student loan reimbursement
Home purchase expense reimbursement
(down payment, closing costs, etc.)
Financial adviser and planning services
Financial seminars and classes
Identity theft services

Meditation classes
Counseling services
Retreats (leadership, spiritual, etc.)
Pet care (walkers, day care, grooming, etc.)
Camping (equipment fees, etc.)
Personal development classes (art, cooking, etc.)
Annual park pass
Hunting and fishing licenses
Implementing Benefits that your employees want is easy, connect with HRPro specialist today! The first step is a discovery call, where we dive deep into how we can help you save money and offer the benefits your employees need and want in the ever-changing world we live in today! Together, we will create a long-term strategy that you can be proud of!
Always make sure to take care of your employees, as they take care of your business!