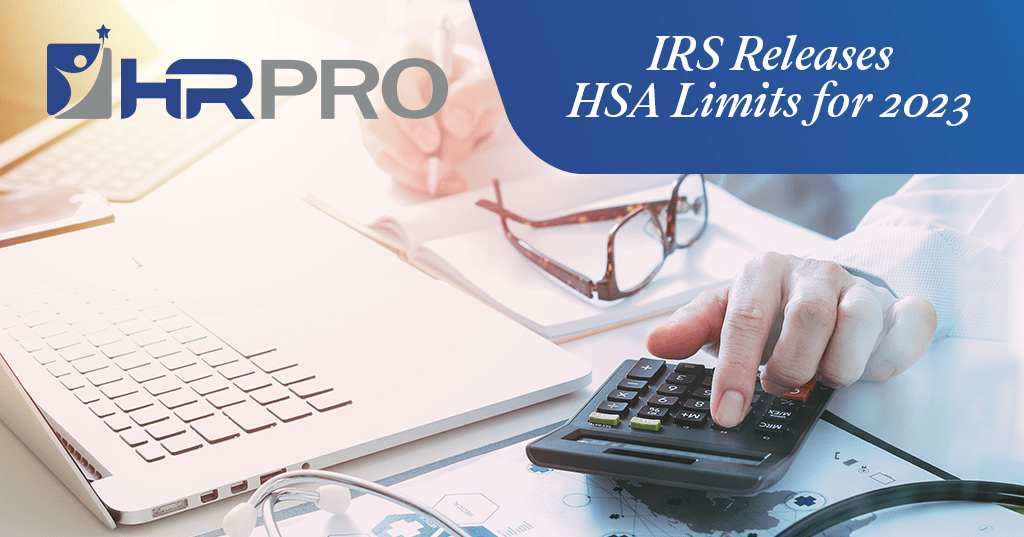 HSA Limits for 2023
On April 29, 2022 the IRS announced 2023 Health Savings Account contribution limits and the 2023 Excepted Benefit HRA benefit maximum within their release of Revenue Procedure 2022-24.

Changes are as follows:
For updated contribution amounts, visit our benefit plan limits page on our website.
It's Your Money. Why Not Keep More of it?
Think of a health savings account (HSA) like a 401(k) for health care. HSAs are tax-advantaged accounts that accumulate interest and can earn investment returns. The funds can be used to pay for qualified medical expenses today or can be saved for future expenses.
Right now is the time to share this information with your employees, if you do not have an HSA account yet, we can help!
Managing your people, staying compliant, or keeping up with benefit administration can be overwhelming. HRPro helps you with day-to-day HR tasks, so you can focus on running your business.
HRPro Accounts
248-543-2644 option 4
accounts@hrpro.com